Break the Plate
is a redemption from
Coastal Amusements
. Players toss the ball at at the 3 interactive monitors to win tickets. When a plate break, you can hear real pieces onf plate shattering.
2 players can compete and the best player win extra bonus tickets.
-------------------------------------------------
Break the Plate
est un redemption de
Coastal Amusement
s. Les joueurs lancent la balle sur les 3 moniteurs interactifs pour gagner des tickets. Lorsqu'une assiette se brise, vous pouvez entendre de vrais bruits de vaisselle cassée.
2 joueurs peuvent s'affronter et le meilleur joueur gagne des tickets bonus supplémentaires.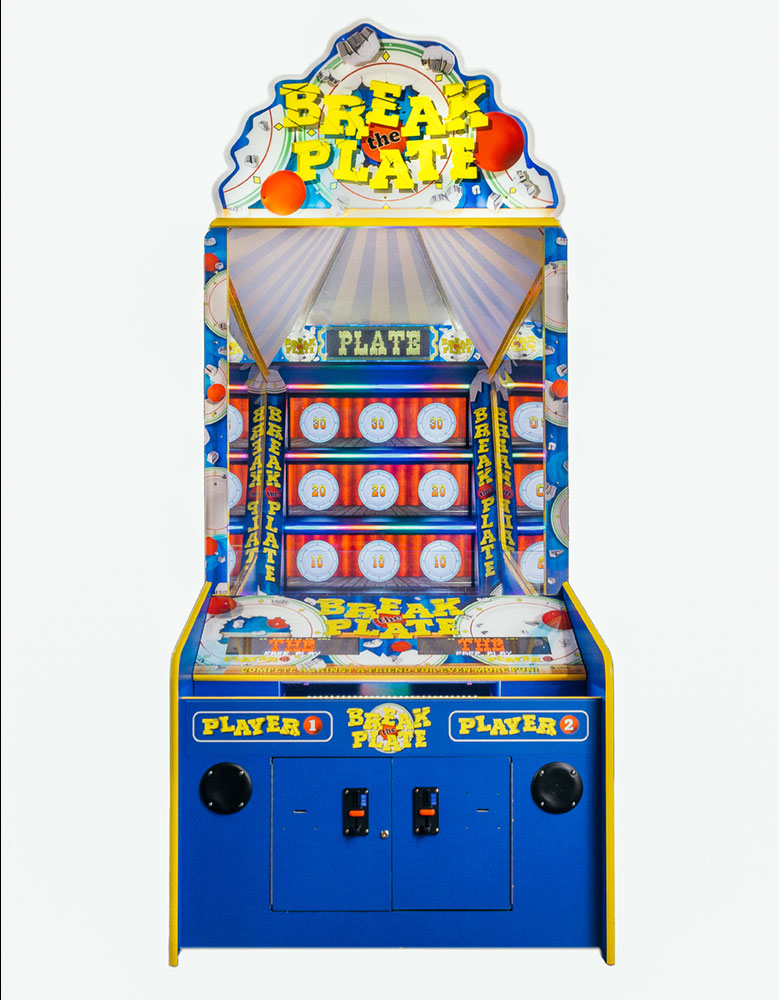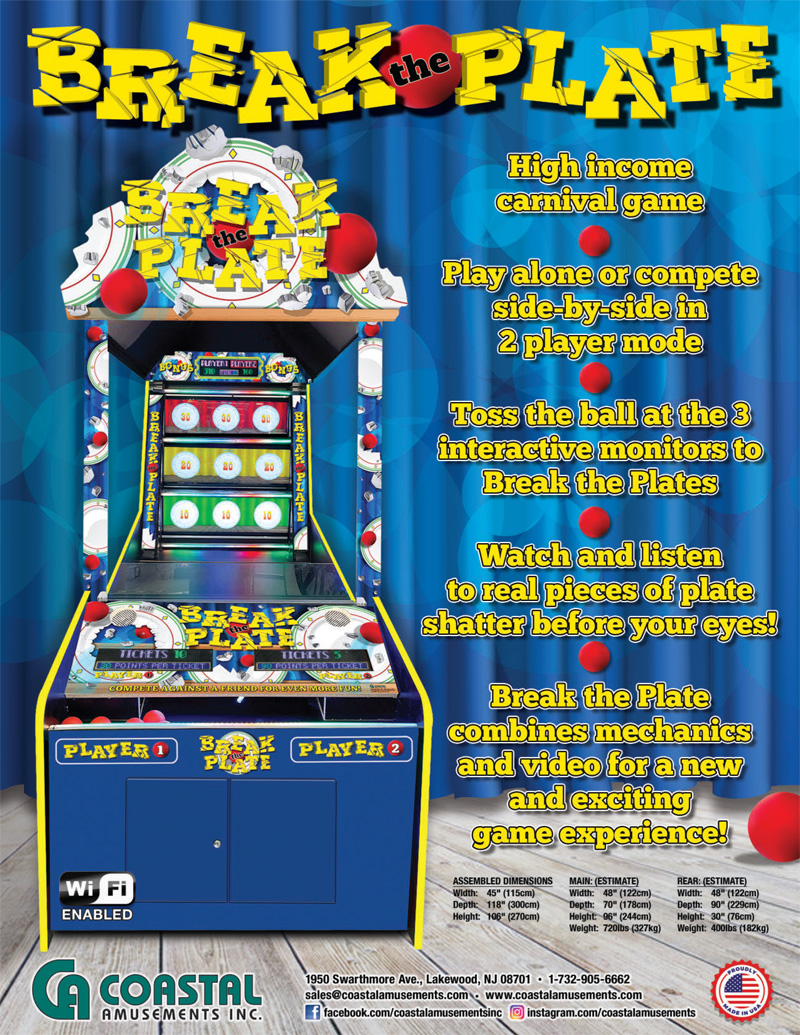 Break the Plate
@
EAG 2023