Star Crusaders
is a 4players shooting game form
UNIS
.
Star Crusaders
uses water guns and players blast both virtual and real mechanical targets (active during certain points of the game).
Players will face off against a variety of futuristic sea creatures until they reach the end-level boss. Cannons can fire a single jet of water, or when power-ups are obtained, a multi-stream blast.
The cabinet features 60fps graphics on a 65″ HD monitor and 3 units can be linked together and support 12 players.
-----------------------------------------------------
Star Crusaders
est un jeu de tir pour 4 joueurs proposé par
UNIS
.
Star Crusaders
utilise des pistolets à eau et les joueurs tirent sur des cibles mécaniques virtuelles et réelles (actives à certains moments du jeu).
Les joueurs affronteront une variété de créatures marines futuristes jusqu'à ce qu'ils atteignent le boss du fin de niveau. Les canons peuvent tirer un seul jet d'eau, ou lorsque des bonus sont obtenus, une explosion à plusieurs jets.
La borne offre des graphismes 60fps sur un moniteur HD 65″ et 3 unités peuvent être reliées entre elles et supporter 12 joueurs.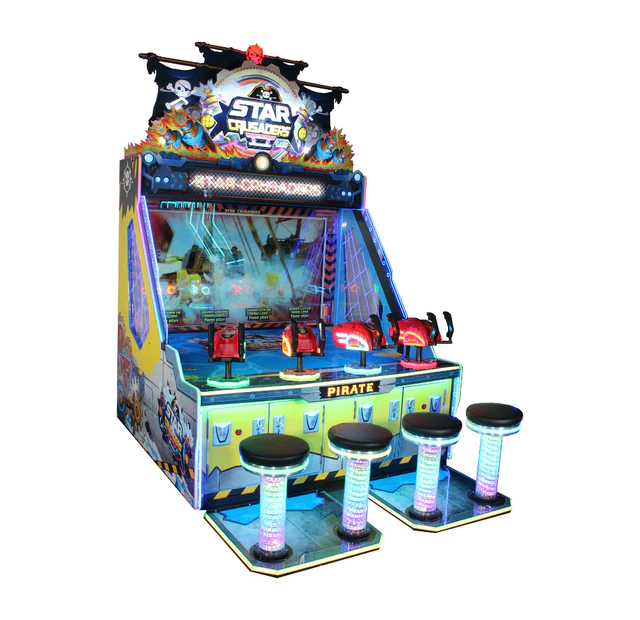 Star Crusaders
@
EAG 2023