Mighty Goat Squad
a 2 player sit-down video shooting from
Ace Amusement
suitable for all ages.
Players shoot bad guys with ball through multiple levels and each level finishes with a boss.
The game features operator adjustable settings for ticket payout, difficulty and game length.
------------------------------------
Mighty Goat Squad
est jeu de tir assis pour deux joueurs d'
Ace Amusement
qui convient à tous les âges.
Les joueurs tirent sur les méchants tout au long de divers stages et chacun se termine par un boss.
L'opérateur peut choisir différentes options pour les tickets, la difficulté et la durée du jeu.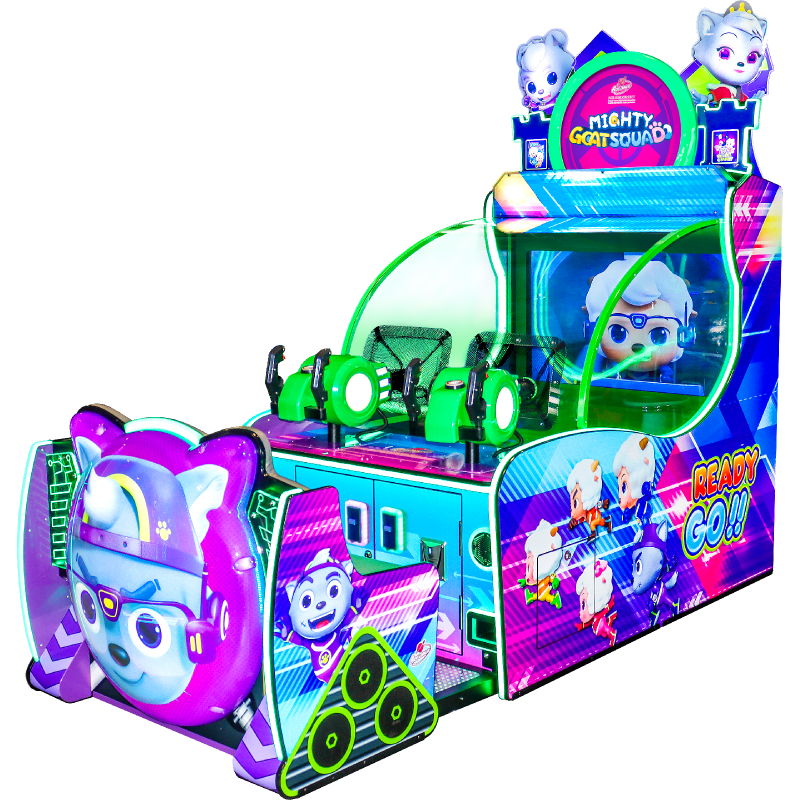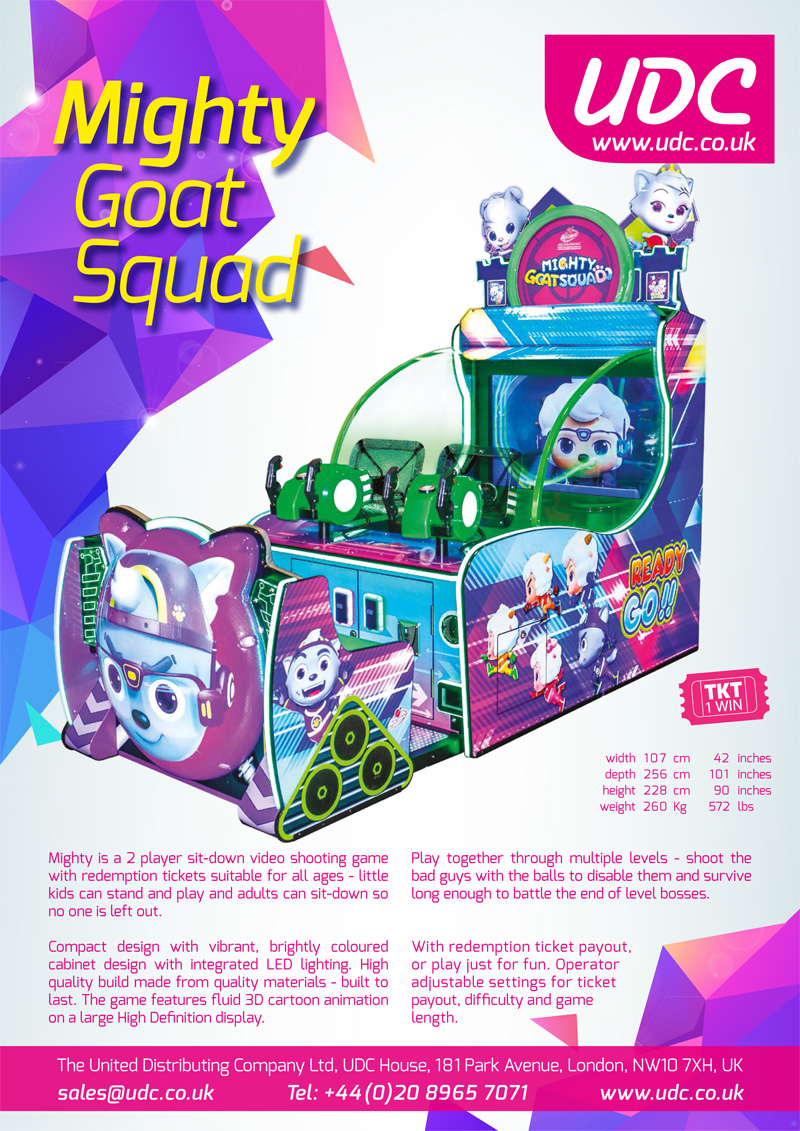 Mighty Goat Squad
@
EAG 2023