Super Wings
is a kiddie ride from
Ace Amusement
featuring the characters from the hit series
Super Wings Sky Rocket
.
Two players can play at the same time, the goal being to avoid obstacles and shoot enemies.
A redemption mode is available as an option.
-------------------------------------------------------
Super Wings
est un kiddie ride de
Ace Amusement
mettant en scène les personnages de la série à succès
Super Wings, Paré au décollage !
(
Super Wings Sky Rocket
).
Deux joueurs peuvent jouer en même, le but étant d'éviter les obstacles et tirer sur les ennemis.
Un mode redemption est disponible en option.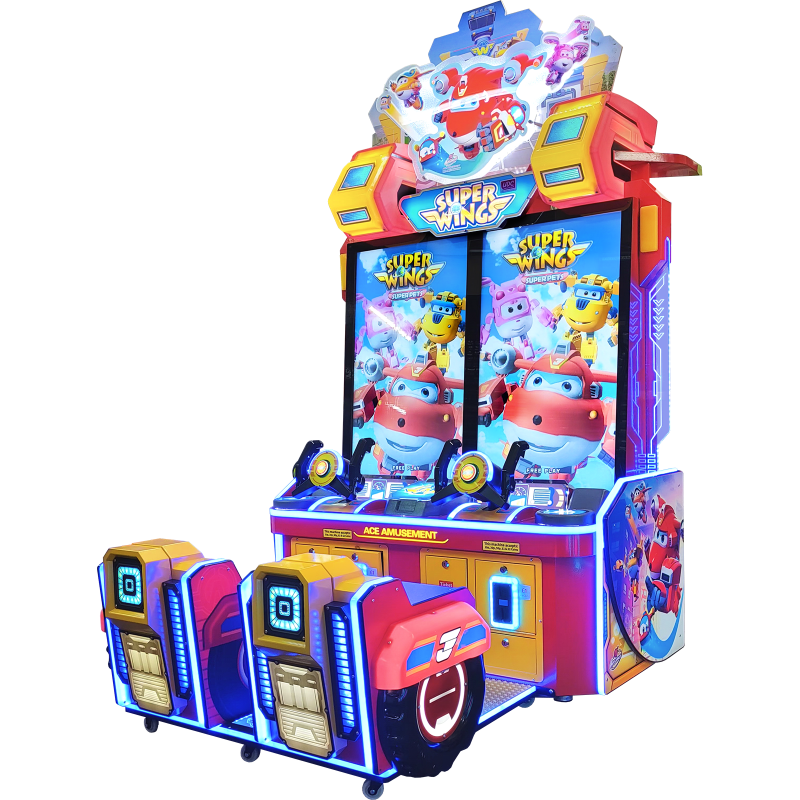 Super Wings
@
EAG 2023