MUSIC DIVER
will be released in many
Round1
across Japan (full list in on the website) on December 1st.
The game can be played using the included stick, allowing players to enjoy the realistic sensation of playing a musical instrument.
The music collection includes 50 songs, including big hit J-POP songs such as
Running into the Night
and
New Era
(
ONE PIECE FILM RED
), ani-songs,
Touhou Project
arranged songs as well as original songs. Additional tracks will be added every month after launch.
The Sound Change function allows you to freely change from the default play sounds to the play sounds of other instruments. Also, special effects are generated for the changed sounds. In addition to the preset play sounds, you can also add new sounds by accumulating in-game points and purchasing them in the shop function.
Battle Dive allows two players (two machines and in-store communication) to compete for scores. The score display is hidden, creating a tense atmosphere where the outcome of the game is not known until the very end.
To celebrate the launch date, there will be a campaign to win an autograph and other prizes from
Ai Kakuma
, the actress who plays the navigator character "Reira". It will run from 16 to 23 November. Participants will be able to win 3 autographs from
Ai Kakuma
and 5 1Mii E100Pro wired headphones (black). To enter, simply follow @MUSICDIVER_T on Twitter. The draw for the winners will take place at the end of November and the winners will be informed by direct message on Twitter.
------------------------------------------------------------------------
MUSIC DIVER
sortira dans de nombreux
Round1
au Japon (liste complète sur le site web) le 1er décembre.
Il se joue à l'aide du stick inclus ce qui permet au joueur d'avoir l'impression de jouer d'un vrai instrument de musique.
La sélection musicale comprend 50 chansons, dont des grands succès J-POP tels que
Running into the Night
et
New Era
(
ONE PIECE FILM RED
), des ani-songs, des chansons arrangées du
Touhou Project
ainsi que des chansons originales. Des titres supplémentaires seront ajoutés chaque mois après le lancement.
La fonction Sound Change permet de remplacer les sons de jeu par défaut par des sons d'autres instruments. Des effets spéciaux sont également générés pour les sons modifiés. En plus des sons de jeu prédéfinis, vous pouvez également ajouter de nouveaux sons en accumulant des points dans le jeu et en les achetant dans la boutique.
Battle Dive permet à deux joueurs (deux bornes reliés dans la même salle) de s'affronter pour les scores. L'affichage des scores est caché, ce qui crée une atmosphère tendue où l'issue n'est pas connue avant la toute fin.
Pour célébrer la date de lancement, une campagne sera organisée pour gagner un autographe et d'autres prix de la part d'
Ai Kakuma
, l'actrice qui interprète le personnage du navigateur "Reira". Elle se déroulera du 16 au 23 novembre. Les participants pourront gager 3 autograhes d'
Ai Kakuma
et 5 écouteurs filaires 1Mii E100Pro (noir). Pour participer il suffiet de suivre @MUSICDIVER_T sut Twitter. Le tirage au sort des gagnants aua lieu fin novembre et les gagnants seront informés par message direct sur Twitter.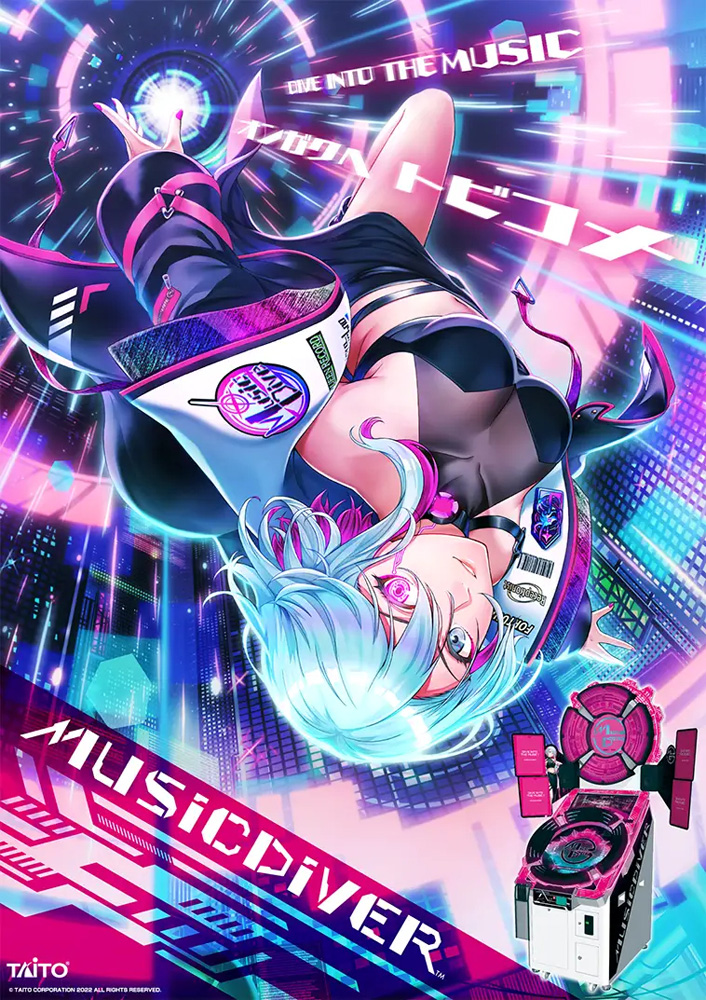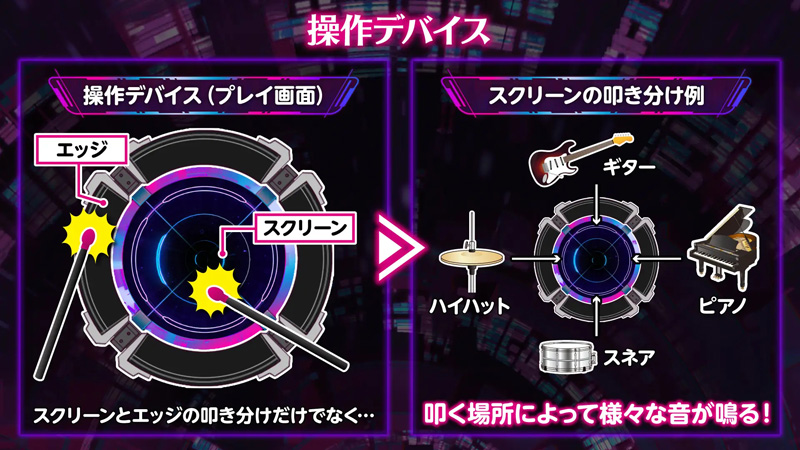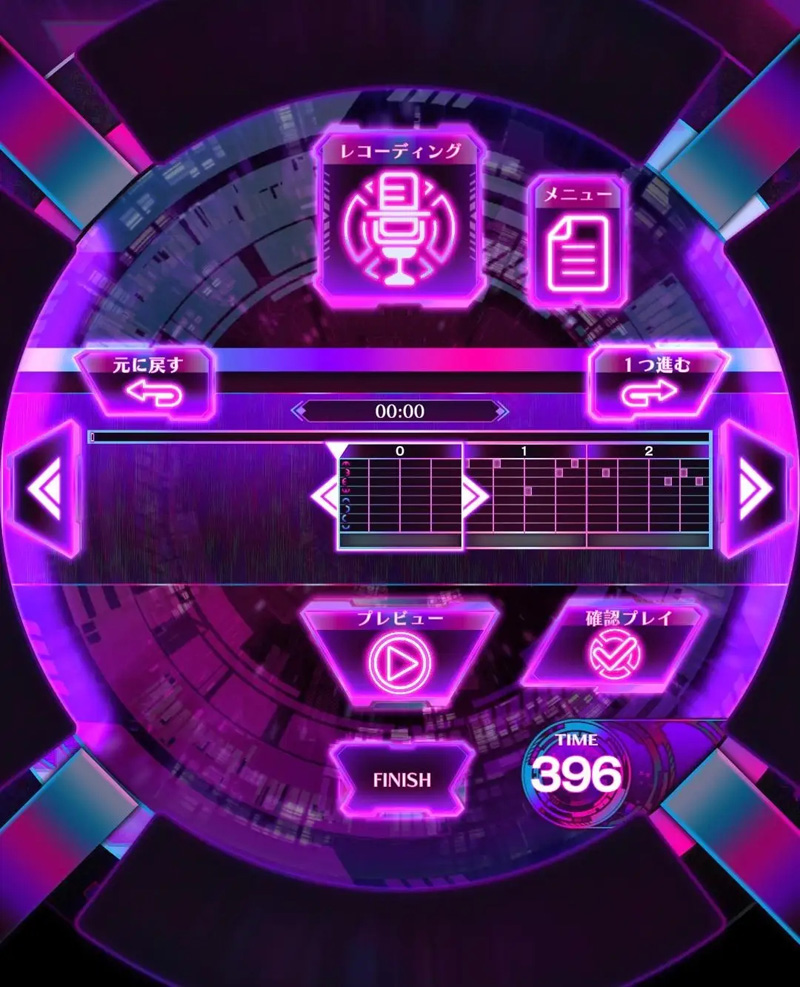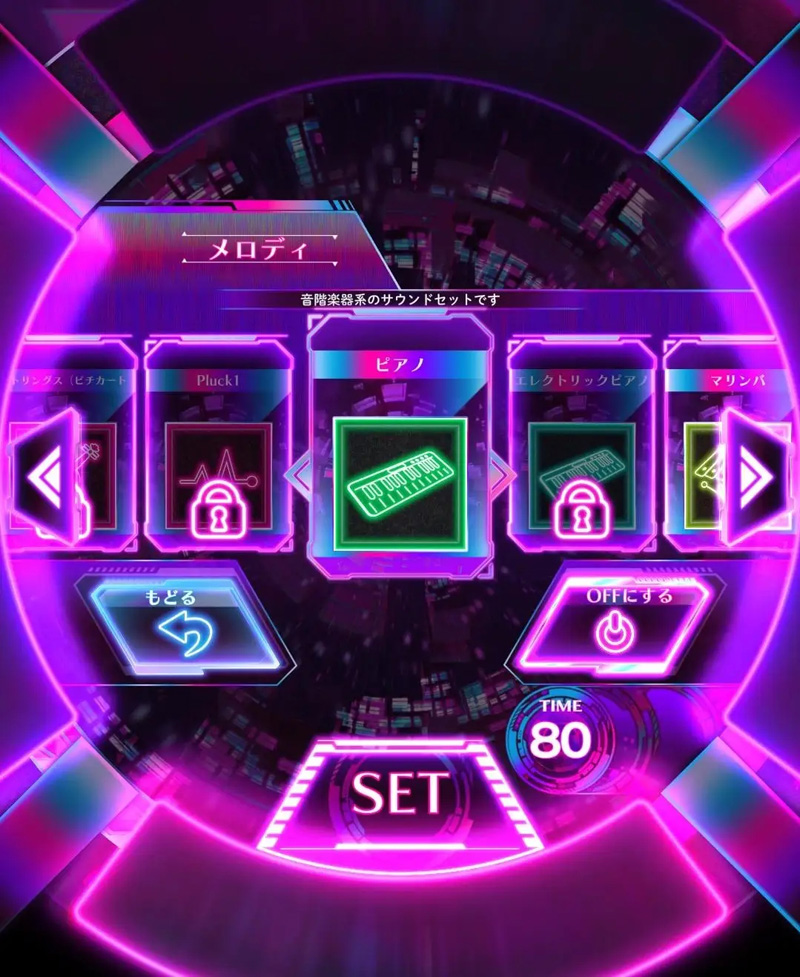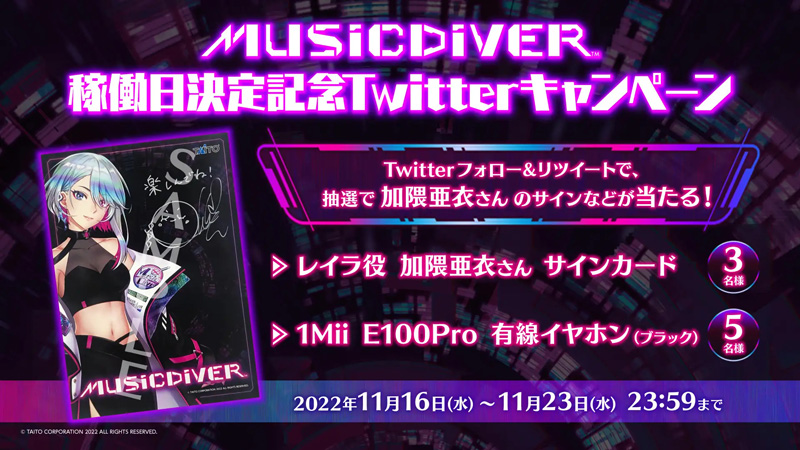 Pictures: PRTImes