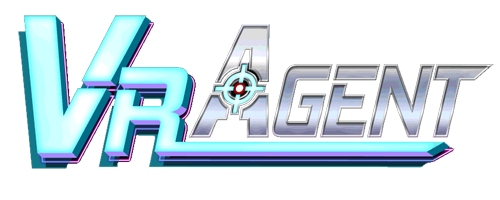 VR Agent
from
3MindWave
is a VR shooting game where the player is an agent sniper that eliminates terrorists. He can uses different weapons such as pistol, shot gun and machine gun. There are 5 levels and 3 game difficulties.
VR Agent
features a VR aiming controller: the VR headset is fused to the gun controller. The cabinet also features air cannon system and full LED illumination.
VR Agent
supports games up to 4 player co-op with linked cabinets.
---------------------------------------------------------------
VR Agent
de
3MindWav
e est un jeu de tir VR où le joueur est un agent sniper qui élimine des terroristes. Il peut utiliser différentes armes comme un pistolet, un fusil à pompe et une mitrailleuse. Il y a 5 niveaux et 3 difficultés de jeu.
VR Agen
t dispose d'un contrôleur de visée VR : le casque VR est fusionné avec le contrôleur de l'arme. La borne dispose également d'un système de canon à air et d'un éclairage LED complet.
VR Agent
permet de jouer jusqu'à 4 joueurs en coopération avec des bornes reliées entre elles.
Website:
https://www.3mindwave.com/vragent