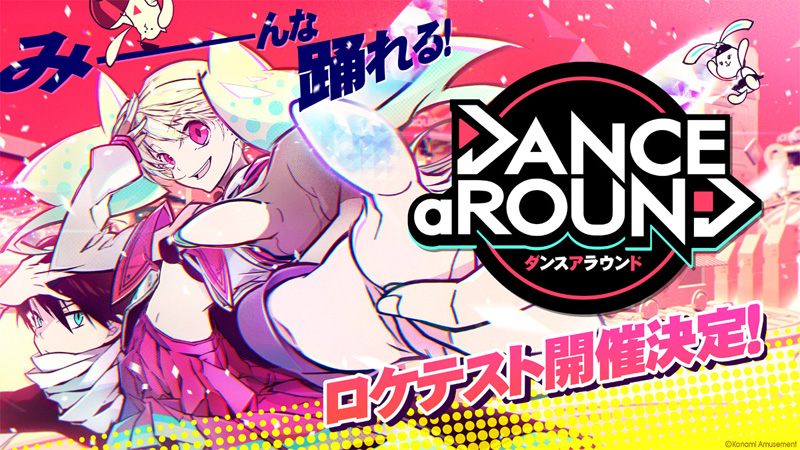 Konami
has revealed a new dancing game named
DANCE aROUND
. This is the successor of
DanceEvolution
.
DANCE aROUND
uses a pair of cameras to track the player's movements and compare them with the avatar movements.  The game shows special marks that instruct players to repeat the previous action or perform a mirrored stance.
There are two game mode. Normal style: the player must copy the avatar dance. Performance style: the avatar copy the player movements.
Unike
DanceEvolution
that used realistic avatars,
DANCE aROUND
avatars are anime style character or cute animals.
--------------------------------------------------------------------------------------
Konami
a dévoilé un nouveau jeu de danse nommé
DANCE aROUND
. Il s'agit du successeur de
DanceEvolution
.
[DANCE aROUND[/b] utilise une paire de caméras pour suivre les mouvements du joueur et les comparer à ceux de l'avatar.  Le jeu affiche des marques spéciales qui indiquent aux joueurs de répéter l'action précédente ou d'effectuer une position en miroir.
Il existe deux modes de jeu. Style normal : le joueur doit copier la danse de l'avatar. Style performance : l'avatar copie les mouvements du joueur.
Contrairement à
DanceEvolution
qui utilisait des avatars réalistes, les avatars de
DANCE aROUND
sont des personnages de style animé ou des animaux mignons.