Pictures and info from the location test.
Senjin Aleste
is a shooting game that inherits the spirit of Aleste series and supports a wide range of players from beginners to advanced players.
There are 4 aircrafts (A->D) that can be handled by the player. By taking replacement items brought by the item carrier during play, you can change the aircraft in various situations during the game.
A: High firepower in front, but difficult to handle left and right and behind.
B: Respond in all directions, but it is difficult to attack in any direction.
C: Wide range attack, but a long range attack is not possible at low speed.
The game has an assist mode that automatically activates power-ups when hit.
D:  Bullet-canceling function and high defense, but the total firepower is low.
The game over condition is that 4 aircraft are annihilated but when an aircraft is hit, it will automatically recover over time  so the game will not be over unless 4 the aircraft are dropped in a short period of time.
There are four difficulty levels for this game: Novice, Casual, Original and Expert.
------------------------------------------------------------------------------------
Senjin Aleste
est un shoot qui hérite de l'esprit de la séries Aleste et qui convient à un large éventail de joueurs des débutants aux joueurs avancés.
Il y a 4 avions (A->D) qui peuvent être utilisés par le joueur. En prenant des items de remplacement apportés par le transporteur d'items pendant le jeu, vous pouvez changer d'avion dans diverses situations au cours de la partie.
A : Grande puissance de feu à l'avant, mais difficile à manier à gauche, à droite et derrière.
B : Maniabilité dans toutes les directions mais il est difficile d'attaquer dans toutes les directions.
C : Attaque à large portée, mais une attaque à longue portée n'est pas possible à basse vitesse.
D : Fonction d'annulation des tirs ennemis et défense élevée, mais la puissance de feu totale est faible.
Le jeu a un mode "assist" qui active automatiquement les power-ups quand on les touche.
Pour être game over, il faut que les 4 avions soient anéantis, mais lorsqu'un avion est touché, il se rétablit automatiquement au fil du temps, de sorte que le jeu ne prend fin que si les 4 avions sont abattus en peu de temps.
Il existe quatre niveaux de difficulté pour ce jeu : Novice, Casual, Original et Expert.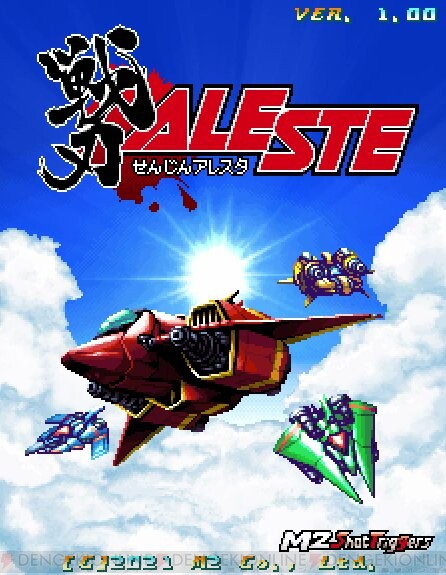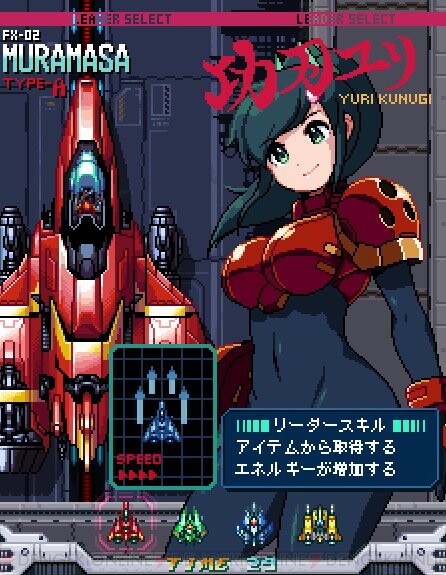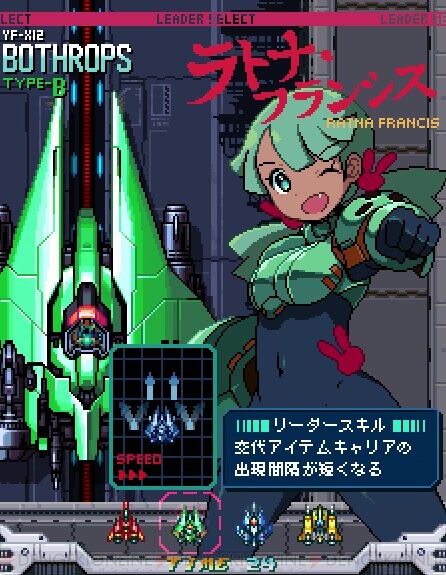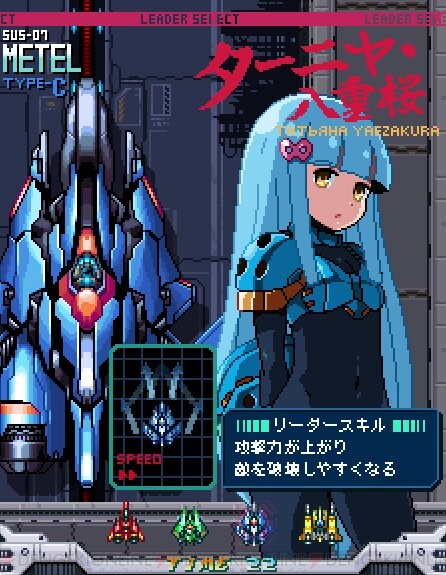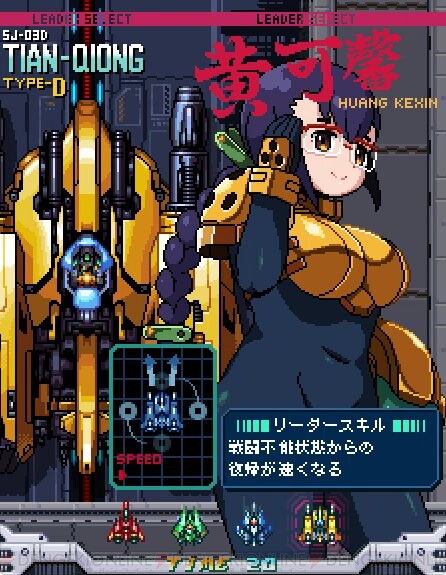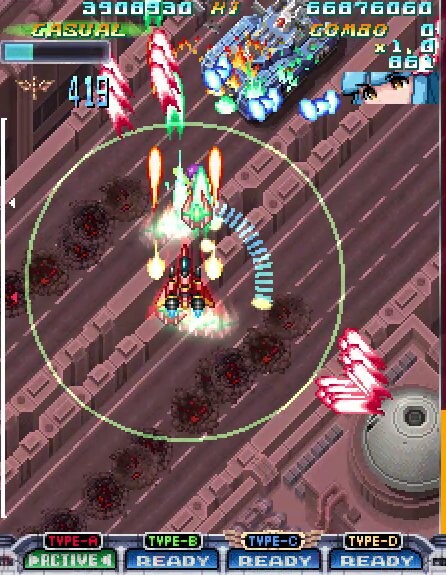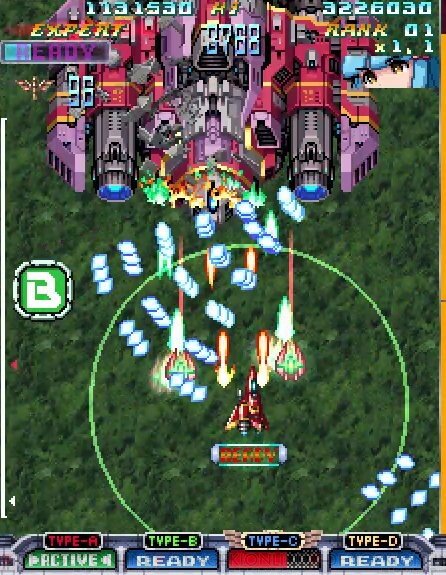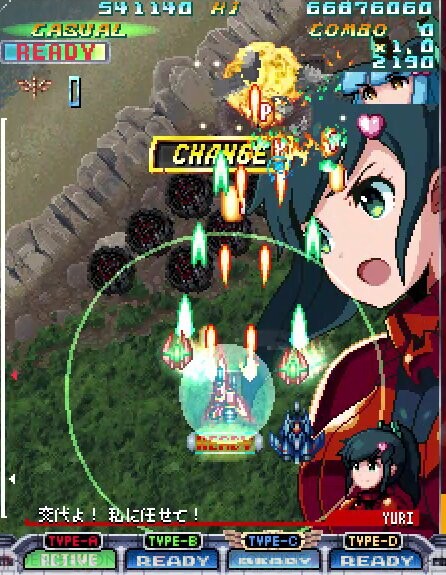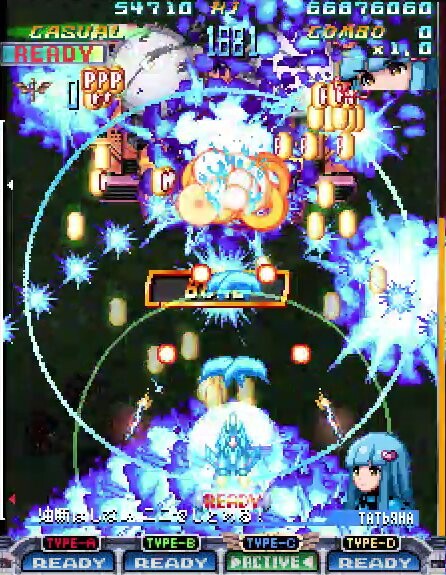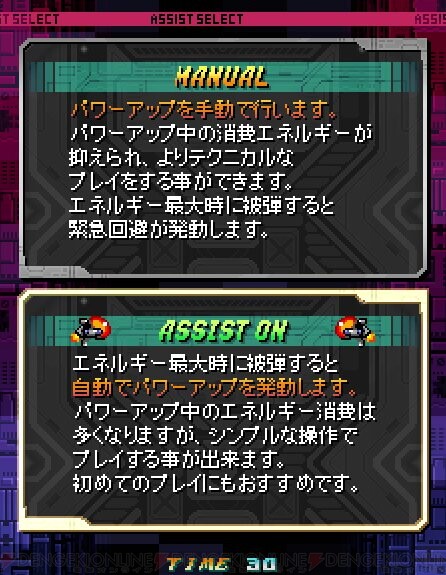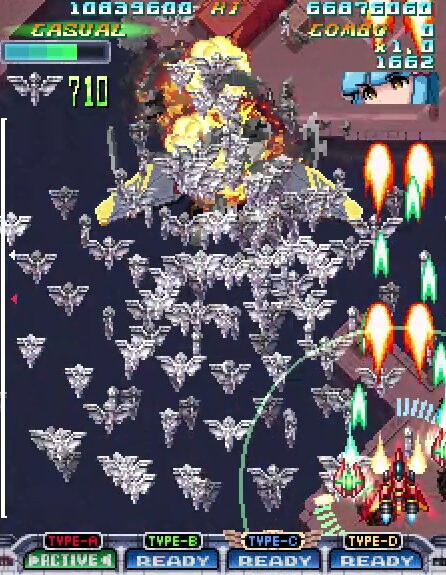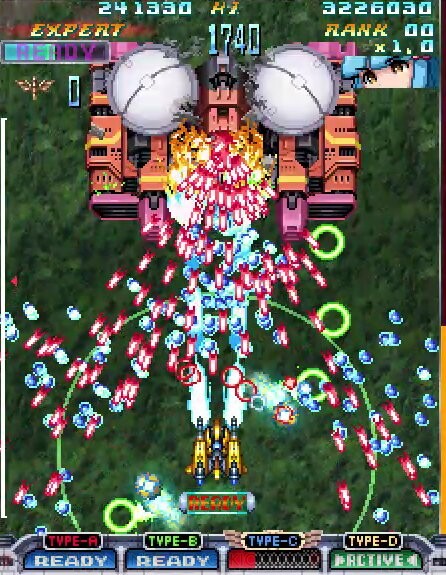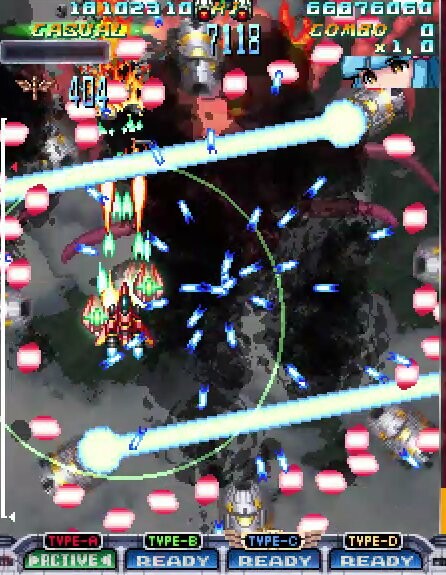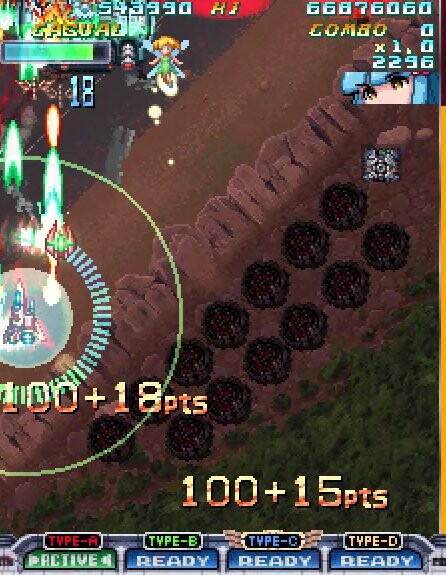 Pictures: Dengeki Online