Pour l'avoir essayé, je confirme que c'est dans le plus pur style
Dynamite Dekka
(en fait, on dirait un remake du premier pour l'histoire). Le fait de changer de costume est sympa et ça renforce le côté grand n'importe quoi propre à la série mais au final, ça ne change pas grand chose... Un beat'em all 3D classique en somme. Mais meilleur que
Demolish Fist
. Je pense que les fans du genre seront comblés!
Un détail amusant; dans la version européenne, quand on prend une bouteille de vin pour cogner son adversaire, il est écrit "soda". Un coup de censure?

Voici la brochure: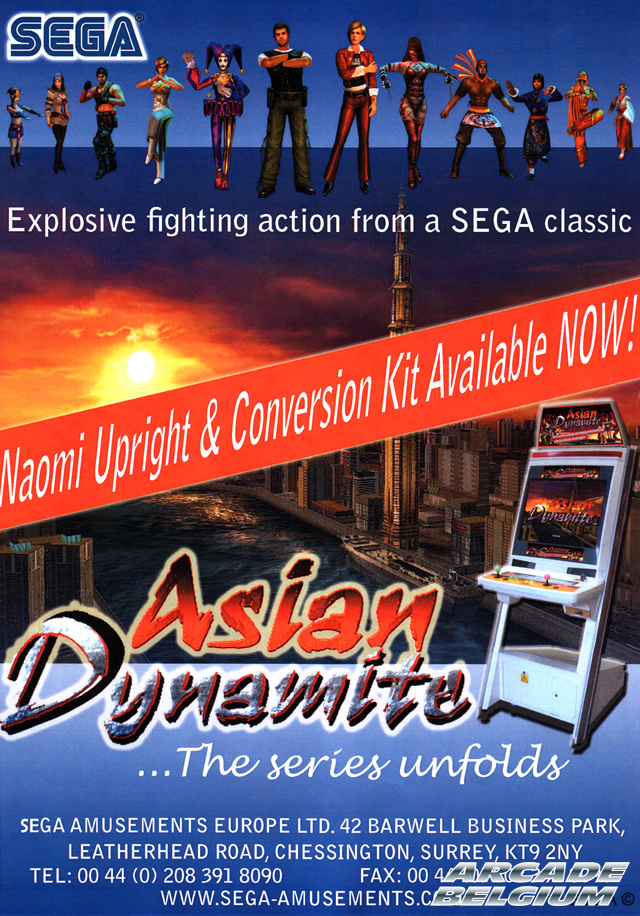 _________________
Visit the website and my blog. - Linux user #448789 - B.U.B.