Voici le flyer: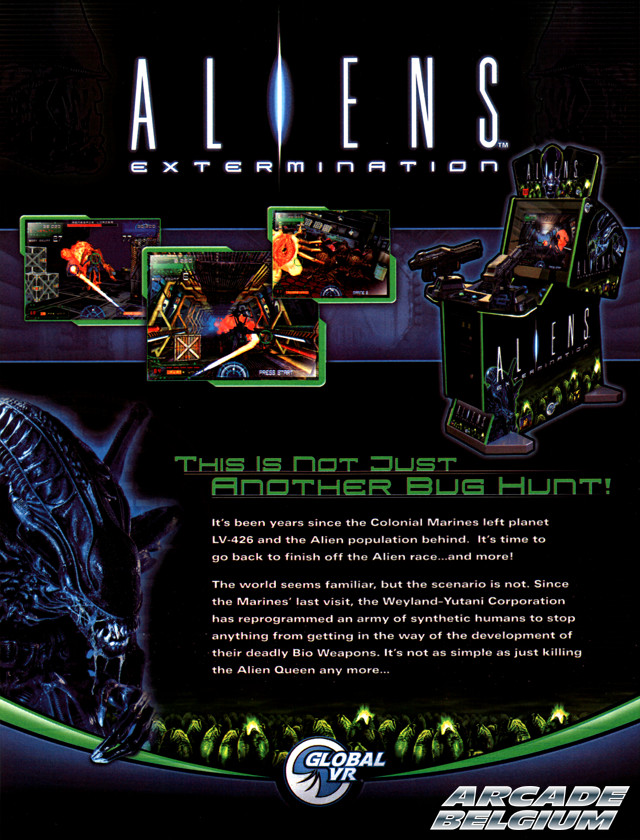 Le jeu est disponible chez
Cosmic Video Amusements
.
Une particularité intéressante d'
Aliens Extermination
est qu'il est impossible de recharger! Le seul moyen de retrouver des munitions est de trouver des bonus. Mais quand on est à court, ce n'est pas pour ça qu'on ne sait plus tirer. En fait, c'est la cadence de tir qui ralenti terriblement. Il y a un afficheur sur chaque flingue qui t'indique combien de balles il te reste.
Il y a 2 boutons en plus de la gachette. Un pour les grenades/roquettes et un autre pour le lance flamme.

_________________
Visit the website and my blog. - Linux user #448789 - B.U.B.