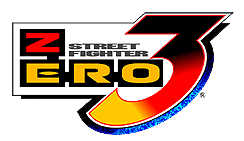 Taito
and
Capcom
announced that
Street Fighter Zero 3
will be re-released via NESiCAxLive. There is no release date yet. The display is in widescreen and players can save their name, points, ranking and KO on a NESiCA card.
--------------------------------------------------
Taito
et
Capcom
ont annoncé que
Street Fighter Zero 3
ressortira via NESiCAxLive. Il n'y a pas encore de date de sortie annoncée. L'affichage est en widescreen et les joueurs peuvent sauver leur nom, leur nombre de points, leur classement et leur nombre de KO sur une carte NESiCA.