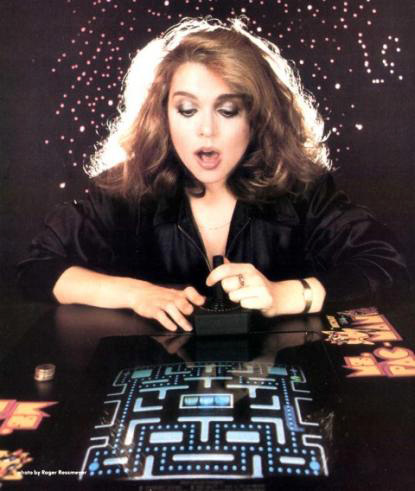 For the
Museum Night Fever
,
Rétroludix
association will organise a temporary exhibition (from 7pm to 2am) dedicated to the 80's at
WIELS
, Brussels on Saturday March 3. They will provide original 80's arcade machines such as Pac-Man and Space Invaders, pinballs (Fathom, Viking, Medusa, ...), home consoles, games and displays of well-known objects of the 80's. Needless to say the machines will be set to freeplay. Music will be provided by Johnny Superglu (at 9pm) and DJ Majella There will also be a TRON screening and contemporary art exhibitions. More details in the news.

---
Rétroludix
organisera une exposition années 80 temporaire (entre 19h et 2h) au
WIELS
à Bruxelles ce samedi 3 mars dans le cadre de la
Museum Night Fever
. Au programme: des bornes originales des années 80 telles que Pac-Man et Space Invaders, des flippers (Fathom, Viking, Medusa, ...), des consoles, des jeux et des vitrines présentant des objets caractéristiques des années 80. Inutile de préciser que les machines sont en freeplay. L'ambiance musicale sera assurée par Johnny Superglu (à 21h) et DJ Majella. Il y aura également une projection du film TRON et des expos d'art contemporain. Plus de détails dans les news.


_________________
Visit the website and my blog. - Linux user #448789 - B.U.B.