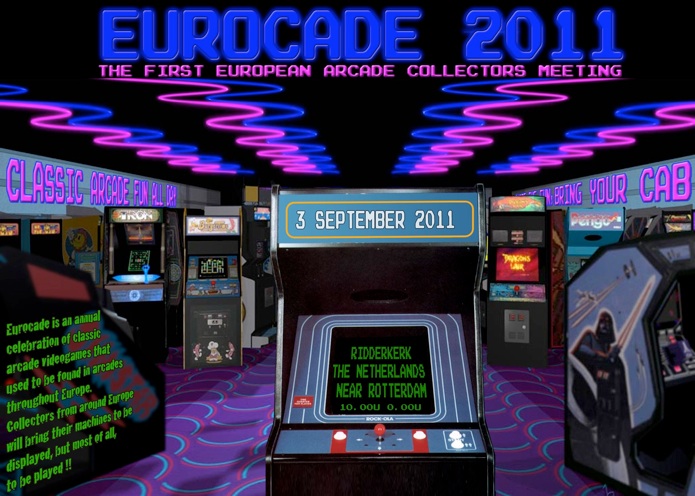 Le 3 septembre aura lieu un meeting de collectionneurs de bornes d'arcade à Ridderkerk aux Pays-Bas.
Les visiteurs sont encouragés à apporter leur(s) borne(s). Déjà 35 machines sont annoncées.
L'espace étant restreint, une réservation est nécessaire par PM à
Level42
sur
Arcade Lifestyle
.
Attention, vous devez vous enregistrez avant samedi 27 août!
Plus d'info sur le site:
http://www.eurocade.eu/
---
An arcade collector meeting will be held on September 3 in Ridderkerk, Netherlands.
Visitors can bring their arcade cabinet(s). 35 machines are announced.
Space being limited, visitors need to register by sending a PM to
Level42
at
Arcade Lifestyle
forums.
Attention, you need to register before Saturday 27 August!
More info:
http://www.eurocade.eu/