Les 2 OAVs et le film
Fatal Fury
sortiront le 20 mai en DVD en français et japonais avec sous-titres français.
Il s'agit d'un coffret vendu 27 € (25 en précommande) chez Black Bones. Hélas, ils ne déservent pas la Belgique (pour l'instant).
Le 1 est bof bof mais les deux suivants sont vraiment cool.
On avait déjà parlé des anime
Fatal Fury
sur ce forum il y a un petit temps, je me souviens même avoir posté des photos de mes cassettes mais je ne retrouve plus le topic...

Enfin bref, ça va être cool de les avoir en DVD! On garde un œil ouvert et on vous prévient dès qu'il est dispo en Belgique!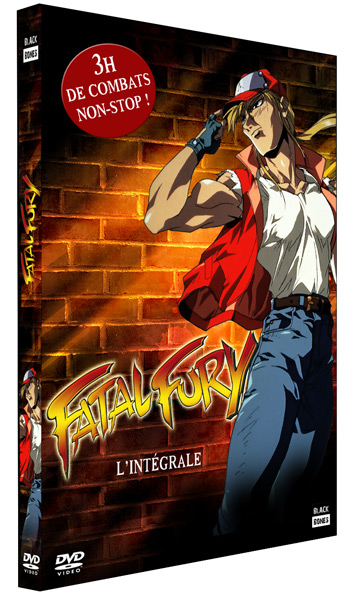 _________________
Visit the website and my blog. - Linux user #448789 - B.U.B.