Un simulateur de rides de
Simuline
. L'originalité est qu'il est suspendu (comme les Cycraft). Et vu comme bouge l'engin, l'armature a intérêt a être solidement fixée au sol!
Parmi les films de base figure le fameux ride belge
Astro Canyon Coaster
(Mon préféré! Pour moi,
Astro Canyon
est au ride ce que
Second Reality
est à la demo, c'est dire!)
Il n'est pas toujours bien exploité car il avait été commandé à l'origine par
Taito
pour son simulateur pivotant à 360°. Le seul moyen de rendre parfaitement les loopings. Mais il faut reconnaître que le
Mini Rider
s'en tire pas mal.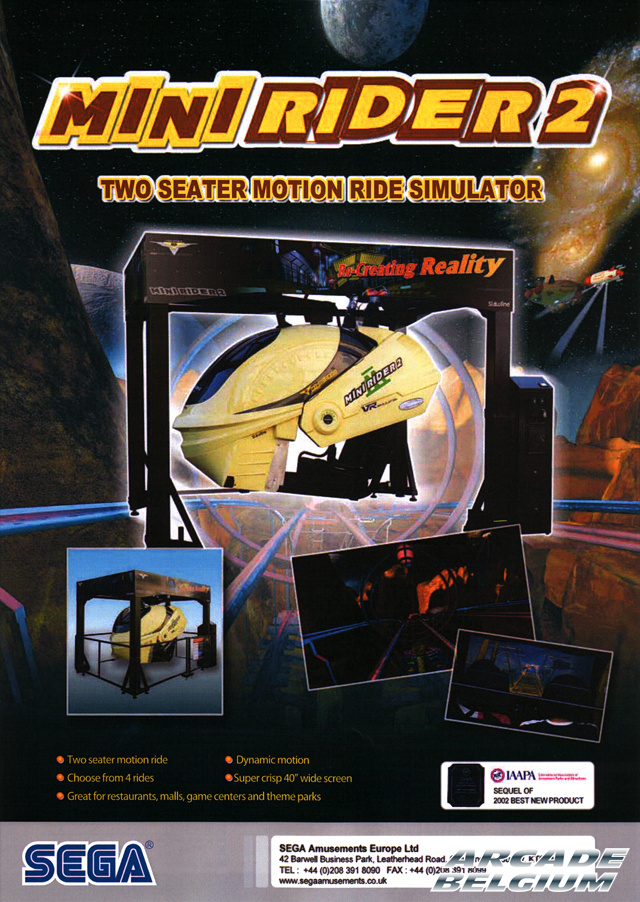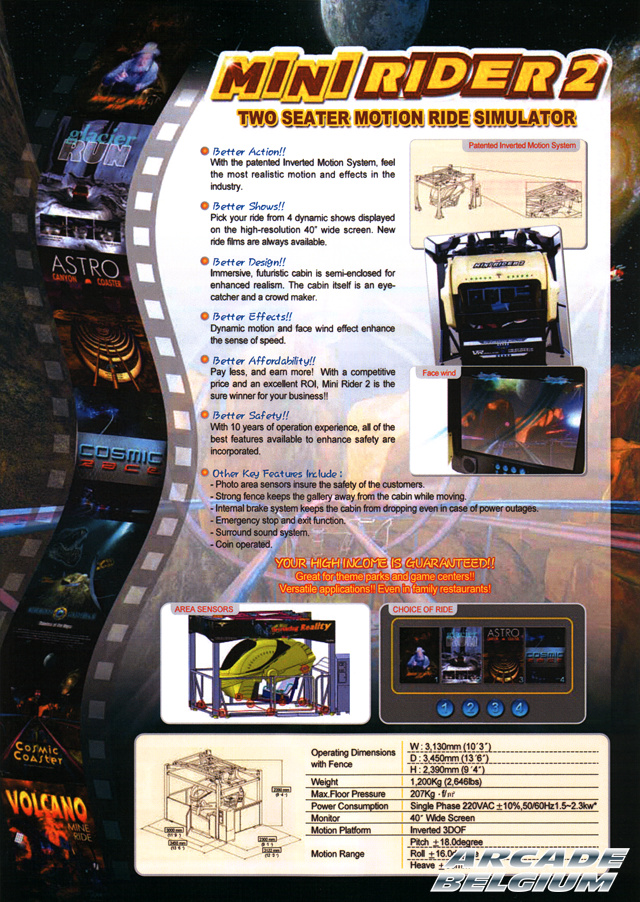 _________________
Visit the website and my blog. - Linux user #448789 - B.U.B.