Précédemment connu sous le nom
Ultracade
(oui, oui, ceux qui avaient déposé le nom "
MAME
" sans en avertir l'auteur).
Global VR
a décidé de changer le nom de cette borne d'émulation légale. L'avantage par rapport au système original est que tous les gamepacks sont inclus d'origine (Midway Arcade Treasures, Taito Arcade Classics, Dragon's Lair 20th Anniversary Edition, Space Invaders 25th Anniversary Gold, ...)
On a essayé
Bubble Bobble II
et il manque les décors (le fond des niveaux est noir comme dans le premier)! De toute façon, vous savez ce qu'on en pense.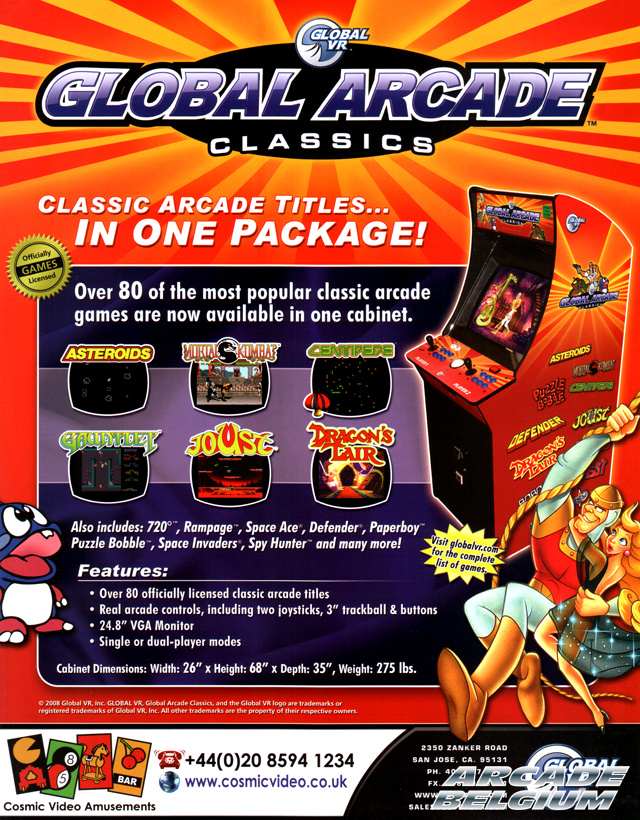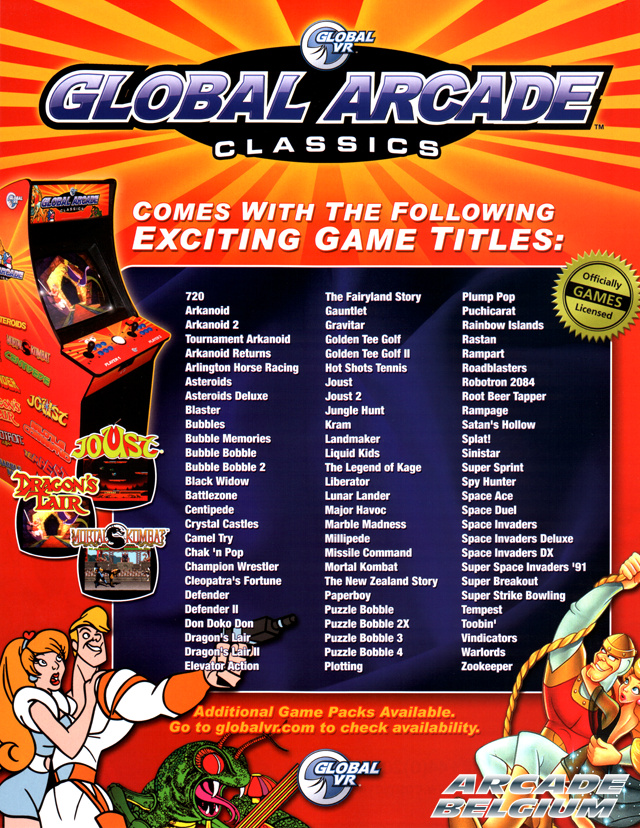 _________________
Visit the website and my blog. - Linux user #448789 - B.U.B.